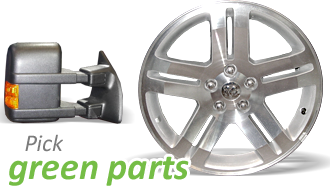 Used Auto Parts
Whatever you require -- wheels and mags, alternator, transmission, engine, door, light, battery, tires, bumper, fender, windshield -- used parts are an excellent option, with great quality for the price!
To check the availability of a used car part in our inventory, identify the vehicle and the part to search.
---
Please identify the vehicle and auto part to display results.
New Auto Parts
We do not have the required part in our used part inventory?
Contact us, we also sell new parts.